Travel to undiscovered places in your mind, or physically move yourself to the other side of the world. These are two ways of travelling, and visual artist Andrei Roiter (1960) practises both forms. The fact that travelling is an important factor in his work is shown by the suitcase, which is a common element. In the suitcase, Roiter can bring together all his belongings.
Citizen of the world
Roiter is a citizen of the world and feels at home both everywhere and nowhere simultaneously. He is constantly on the move, shuttling between the present and the past: between reality, dreams, and memories.
Elusive feelings
To Roiter, making art is a way of casting elusive feelings such as melancholy, fear and hope in sometimes clear and sometimes poetic forms. He intuitively sets about his work. The 'props', three-dimensional objects, that Roiter makes himself are sometimes literally incorporated into his paintings. In addition to these objects, Roiter takes pictures during his daily walks, which later, in the studio, become the inspiration for the works he creates.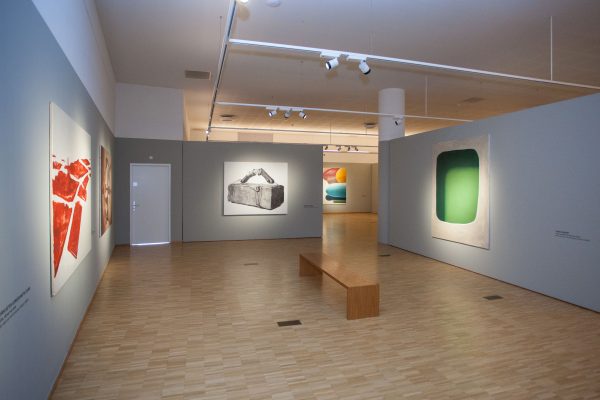 During the exhibition, spectators get the chance to look into the mind of the artist and be taken along on his journey.