After three years, Museum Helmond is once again exhibiting a substantial part of the Roef-Meelker collection. This time, including works by contemporary guest artists Ton Slits, Jeroen van Loon, and Bob Demper. The Roef-Meelker family's collection of fine art, with works dating from 1920 to 1980, has its beginnings in the 1970s. The family were fascinated by artists who worked in an abstract style and used bright colours and dramatic brushstrokes. The collection includes paintings and sculptures by artists like Karel Appel, Asger Jorn, André Masson, Nicolaes de Staël, and Barbara Hepworth.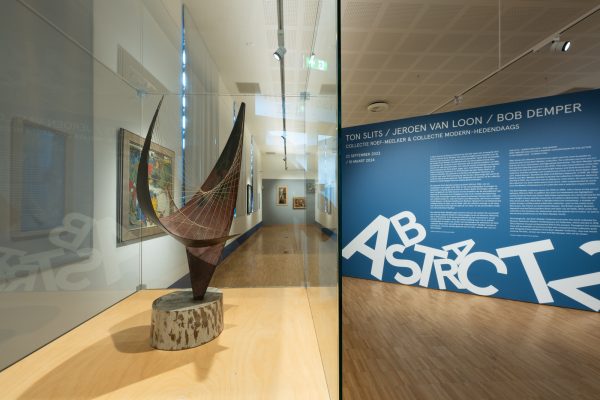 The first guest artist is Ton Slits, whose abstract, nature-inspired work includes several new paintings as well as a huge, free-hanging 'drawing' in space. Harnessing the power of abstraction, he attempts to produce order in the chaos of human-made environments. Jeroen van Loon's hilarious computer and video-based work 'New Update Available' (2022) shows how abstract and confusing our everyday computer language is.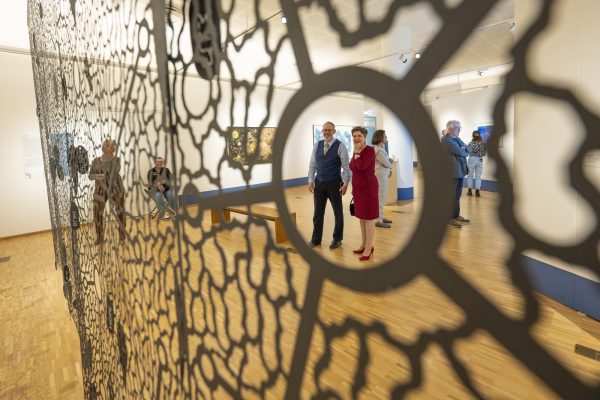 Bob Demper recently created a large installation entitled 'Black Rock, Soft Storm' (2023) to show just how abstract the work of a stock and options trader is, disconnected from the real, physical world. In an intimate film portrait, Demper conveys the trader's worries, thoughts, and attempts to recover from a burnout. The original installation of Demper does not fit in the exhition room, therefore you can see a related artwork.