Day out in Helmond
If you're visiting Helmond Museum, why not combine it with a day trip exploring Helmond itself? Both of the museum sites – Helmond Castle and Kunsthal Helmond – are in the centre of Helmond. There are also plenty of shops, hotels, and restaurants just a couple of minutes' walk from the museum. The charming city centre – not too small but not too big – really does offer more than meets the eye. To see the city within one afternoon, hire a city guide via VVV Helmond and discover the wonderful culture, theatres, shops, leisure. and nature that Helmond has to offer. Helmond's surrounding area is exquisitely rural and perfect for walks, cycling, or other recreational activities.
Helmond
This former textile city has over 90,000 residents, making it the fifth-largest city in the province of Brabant. The 45-64 demographic is the biggest age group within Helmond's population. The city has traditionally served as a regional hub for the nearby municipalities in the Peel region, including Gemert-Bakel, Asten, Someren, and Laarbeek. Helmond is also in the heart of the Brainport, situated 10 km from its 'capital', Eindhoven. The proximity of Eindhoven Airport makes Helmond extremely accessible to both domestic and international tourists, and due to its central location – with Belgium (Flanders) and Germany (the Ruhr) within a 100-km radius – Helmond Museum is increasingly focusing on attracting tourists from across the borders. For this purpose, we are working with city-marketing firm Helmond Marketing. Click here to view just a few of Helmond's highlights!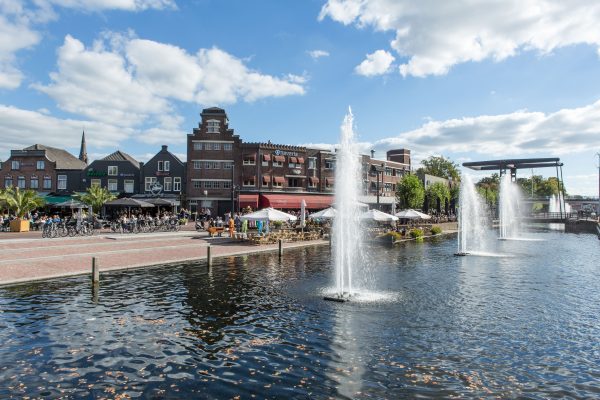 Het Speelhuis (local theatre)
Het Speelhuis is the perfect place to attend a concert, musical, play or theatre production. This municipal theatre is situated in a beautiful part of the city centre: the former Onze-Lieve-Vrouwekerk (Church of Our Lady). The theatrical surroundings of this listed building are perfectly suited to the theatre's creative programme.
De Cacaofabriek
De Cacaofabriek is a cultural hotspot located in the former cocoa factory. At this listed industrial-heritage site, you can watch a wide range of films, performances, or gigs as well as hire conference and function rooms.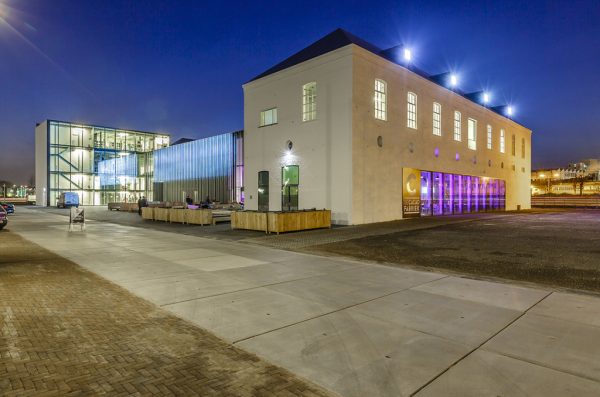 Brandevoort
The Brandevoort neighbourhood is one of the city's most famous residential areas, located on the outskirts of Helmond in the direction of Eindhoven. Once decried by architects worldwide due to its similarity to Amsterdam's canalside houses, this area has steadily grown in popularity over the years. It's a perfect place to explore for an hour or so either on foot or by bike.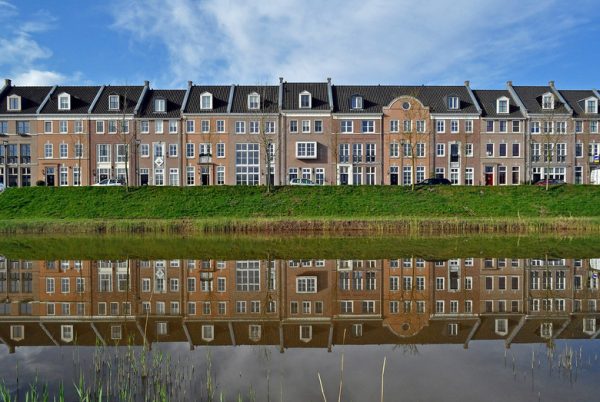 Museum
In addition to Helmond Museum, the city is also home to the Jan Visser Museum, and the Gaviolizaal museum and theatre. These museums mainly focus on local crafts. For example, at the Jan Visser Museum you can see how an average Helmond farmhouse would have looked in the past. The Gavioli museum and theatre – named after Anselmo Gavioli, inventor of cardboard barrel-organ book music – contains a vast collection of barrel organs and accordions.